MY TOP MOTHERFUCKING FIVE YALL.
well looky what we have here, a fav list of bb$ east coast style.
I have top 5's every week but never an outlet to showcase em. Get ready general public cause this is desboobs spotlight (and yes I just referred myself in 3rd person, dont hate.).
1.CAPS N JONES
This DJ duo originally from philly is killing it with their flavor bringing Hall and Oates into a mix that you didnt think was even possible. All you east coast cats get ready cause their doing it big with alot of shows coming up within the next two weeks. Check em out, be amazed, and thank me later.
Capsnjones.com
2.KARAOKE BARS
I dont understand the dynamic of this but stick 5-8 people in one room, give them a mic, a pitcher of alcohol (preferably green tea and whiskey), a long song list of sappy favorites, and voila you got yourself a winning combination. Watch out for mic hogs. Bars all around town are starting to come up on this.
3.VINTAGE RINGS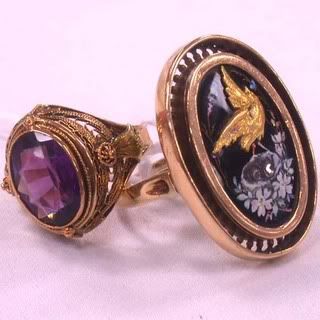 Forget all that flashy shit showcasing your name or just some over the top bling on your delicate hands ladies, the new gaudy goes back to your mommas days. Small intricate diamonds, rubies, even emeralds.. the ladylike classic details are taking over to go along with your a la natural nails.
4.GRANDMA STYLE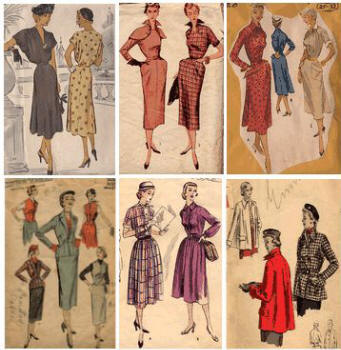 Take it from me, Grandma style is hitting the streets. A step farther from Hollywoods retarded bohemian phase, Grandma style brings it back retro with large checkered multicolored dress shirts to fitted 50s style brocade dresses. Hell even throw in some vintage pins, high pleated skirts with pockets and you got yourself in. Keep it all around classy my babies.
5.MIGHTY BOOSH
Youtube it, watch it, love it. Someone buy this for me for xmas and I will owe you my life.. not really but somebody please.
Oh sidenote; youtube old gregg from mighty boosh. Time for the world to see the phenemenom that is OLDGREGG. I LOVE BAILEYS.
thats all folks, till next time.
Boobs signing out.