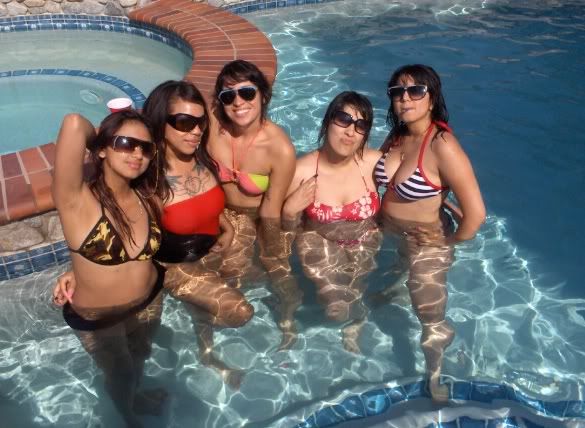 Summer must Haves:
Natural Sun tans.
Escada's "rockin rio" perfume.
Diets
The Body shop's Mango body butter
Some good ol' fashioned Palmer's cocoa butter spray
spa pedicures (with paraffin wax)
pastel pink or white toe nail polish w/design
an amazing pair of sunglasses, the bigger the better!
margaritas/mojitos/spritzers.
the perfect bronzer (not too orange, and not too sparkley)
Going ALL natural: foundation is a no no. tinted moisturizers are perfect. summer is all about having a natural dewy glow!
Sun screen: For us tattooed folk and extremely white people that burn easily. You know how important it is to keep your sun intake to a minimum. I want to keep the color on my chest as vibrant as possible. I use a natural sunscreen that I found in whole foods which smells like coconut and is absolutely amazing!
Fun: take a break from your stupid job, have a drink smoke some weed eat some carne asada... summer is for being lazy and relaxing on the beach... Do it up big!
- BRi